You'll benefit from an extra amount of money in your budget giving you the freedom to:
Catch up on your rent
Unexpected car repairs
Do extra shopping
Have extra spending money
Even just spoiling yourself
At MoneyToLend.ca you'll be served by an excellent team of brokers whose highest priority is your satisfaction.
Just 3 

Easy Steps!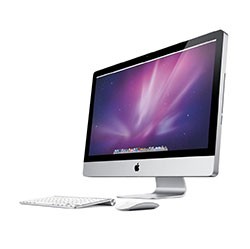 Step 1
Application and Sending Documents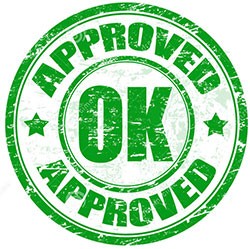 Step 2
Approval Process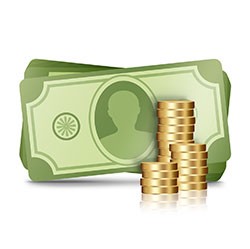 Step 3
Bank Deposit
---
Simple and fast, approved within

 24 Business hours
24 hour Fax Service
Customer Service 9-5 Mon/Fri
Additional

Information
Annual percentage rate (APR)
The APR on the loaned amount from the lender is from 28 to 32%. With transaction fees of $0.50, the total interest rate may attain 34.4%.
Renewals
Our reliable customers can renew after a grace period, to issue them time to terminate a past advance before the installment of their new loan begins.
Missed payments and credit rating
All missed installments will be postponed to the end of your contract, and will acquire a charge of $40 for insufficient funds, as indicated in the contract. This won't have an effect on your credit rating with our company. In case that you have to postpone an installment, you must contact us 48 hours prior; this deferral will bring about a fee of $25, and will be postponed to the end of your contract. Conscientious repayment of loans will guarantee impeccable service; the renewal of your loan is always problem-free.
Responsible Collections
Our company uses responsible collection practices. In the event that you are not able to make your installments, our collections agents can terminate your installment plan and will use various methods to gather the cash due. The installments that are cancelled will impose interests on the unpaid balance of your loan. The borrower is in charge of all legal charges required for gathering the funds owed. Non-recovered debts will be indicted to the full extent of the law.
Responsible Loan Policy
All applications are subject to a filtering process, with the objective of guaranteeing that the borrower has sufficient income to repay the credit. This includes, but is not limited to: verifying that your monthly salary is sufficient for repaying the loan and qualifies for such a loan; that you don't have an outstanding amount of charges for insufficient funds in your bank account; that you don't have an unreasonable number of preauthorized installments charged to your bank account which can interfere with your ability to pay your loan in the time designated. If you don't meet one of these criteria, the application for your loan will be denied.
Warning
Please borrow in a responsible way. We provide you with the resources that you need to get through difficult times. However, the interest rate is higher than rates at local banks. These loans should not be undertaken except when you don't have other options to obtain financial assistance, and must be used as least often as possible. When it is undertaken consciously, this loan can be the right solution for you. Nevertheless, the fact of undertaking a high number of short-term loans can cause serious financial problems and an insupportable debt load.